The Rio Salado Sportsmans Club
48 Covered shooting positions
Rifle rest and sand bag provided at each position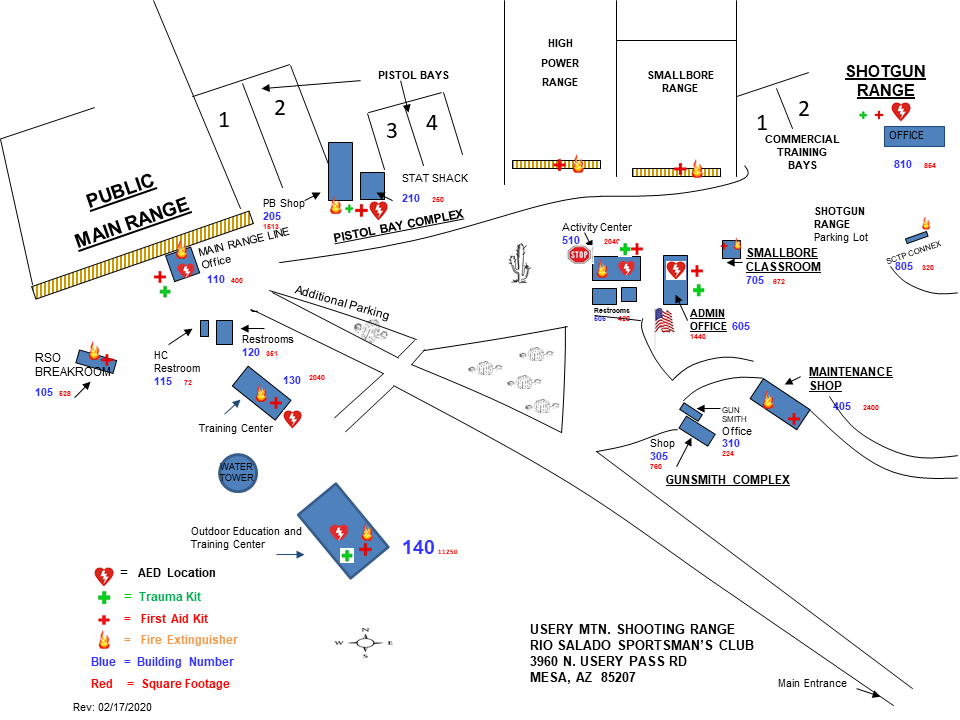 Distances
Paper targets may be placed at 11, 25, 50, 100 and 200 yards using the supplied target frames.
Steel target plates are provided for your convenience at 200 and 300 yards.
PRICING: (all fees are daily)
ADULTS: $15.00
GUESTS: $10.00
MINORS: 6-17 YRS OLD $7.00
*(MINIMUM AGE: 6 YRS OLD) All minors must have a liability waiver signed by a parent or legal guardian
ACTIVE LAW ENFORCEMENT: $10.00
ACTIVE MILITARY: $10.00
VETERANS- ID REQUIRED: $10.00
HOURS
7:00AM TO 5:00PM Every day 361 days a year!
It is recommended that you sign in before 4:00pm so that you have time to set up and shoot before closing, since we shoot in 20 minute increments uninterrupted.
EXCEPTIONS (The range is closed on the following days)
New Year's Eve, close at 2:00pm
New Year's Day
Annual Meeting Day, close at 12:00pm
Easter Sunday
Thanksgiving Day
Christmas Eve, close at 2:00pm
Christmas Day
Ear plugs 1 pair for $1
Ear muffs $14
Eye protection $4
Targets 6 for $3
Open bolt indicators $1 each
FORMS
Daily Waiver
Range Safety Rules
Full Auto Rules

GENERAL RULES
Age limit: Children under 6 years of age are not permitted on the range. All minors must be CLOSELY supervised by an adult while they are shooting or handling any firearm.
.50 BMG – .50 BMG is not permitted on any range at Rio Salado Sportsman's Club.
Fully Automatic Firearms – View Rules
Eye Protection
Eye protection is mandatory while you are on Rio Salado property- even in the parking lot. All eyewear is acceptable.
Ear Protection
Ear protection is mandatory while you are on a "hot range".
ITEMS FOR PURCHASE:
Ear plugs 1 pair for $1
Ear muffs $14
Eye protection $4
Targets 6 for $3
Open bolt indicators $1 each
ITEMS FOR RENT:
Spotting scopes $6
Lead sleds $8